We also have a separate 501c3 non-profit organization which focuses on community outreach. Through the non profit we host free lacrosse clinics, recreational programs, and after school school programs.
NORTH MIAMI BEACH LACROSSE COMING SOON!!!
FREE CLINIC REGISTER BELOW
Any Questions email- Rudy@Rawlacrosse.com
(CLICK IMAGE BELOW TO REGISTER)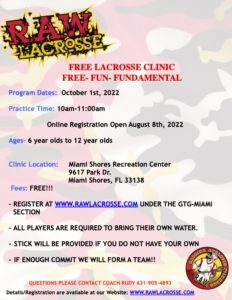 US LACROSSE REQUIREMENT
You must register first with US Lacrosse and then return to this Registration Session to signup.  If you have not already signed up with US Lacrosse, please follow these steps:
Step 1:  Obtain a US Lacrosse Membership

IF YOU DO NOT HAVE A CURRENT US LACROSSE MEMBERSHIP:  CLICK HERE

 Each athlete must have their own unique US Lacrosse membership

TO LOOK UP/RENEW A US LACROSSE MEMBERSHIP:  CLICK HERE

Step 2:  Return to this registration and proceed. Later in this registration session you will need to enter the US Lacrosse Membership ID that you received in Step 1.
GROWING THE GAME
Miami Youth Lacrosse
We are excited to announce the partnership with the City of Miami Gardens!!
The partnership will bring the great sport of lacrosse to the city by way of Lacrosse Clinics, Local Lacrosse Leagues, and Travel Lacrosse Programs.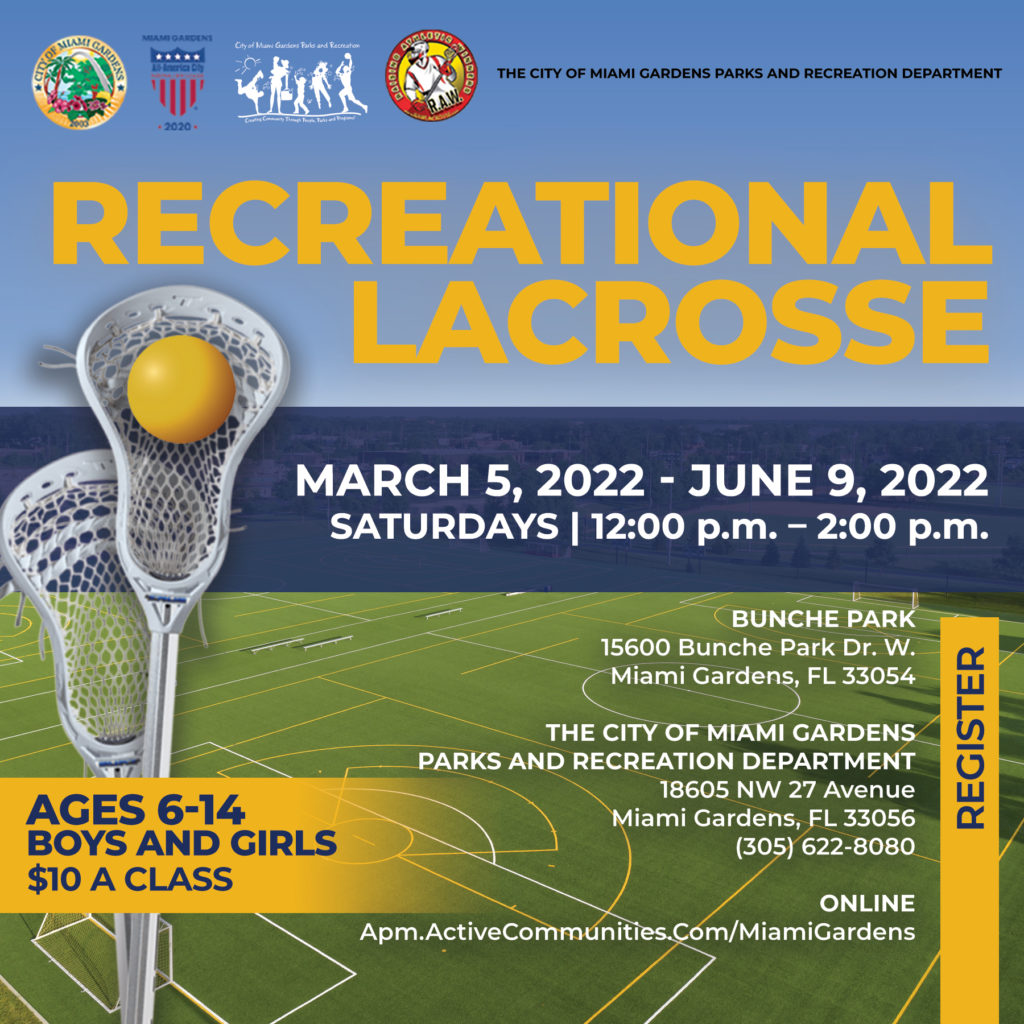 More Information Coming Soon!!!